Hives can create stinging welts or red patches on the surface of your skin in a variety of shapes and sizes. While hives can range from the extent of a pinpoint to a broad section of skin, they normally fade within 12 hours. These irritating welts are also known as urticaria, which is the medical term for hives. Board-certified dermatologist Dr. Reuel Aspacio of Summerlin Dermatology in Las Vegas, NV can diagnose, treat, and prevent urticaria outbreaks for the 15% of the men and women that will experience hives at least once in their lifetime.
Hives are characterized by reddish, itchy bumps on the skin and most are caused by contact allergies. However, there are a number of other reasons for hives, such as medications, infections, and autoimmune disorders. During a private appointment at Summerlin Dermatology, Dr. Aspacio will go over your medical history, ask about your current medications, and perform a physical examination to determine the next steps in your treatment.
Reviews
"I love the service and the doctors and staff were all nice and respectful. Thank you Dr Alice for taking care of me and the kindness and respect. And also thank you Dr Aspacio and Dr Eriko. And last but not least thank you Jose for everything."
- B.C. /
Google /
Nov 28, 2019
"Amazing staff, and easy to find."
- M.B. /
Google /
Nov 24, 2019
"Perfect results from the doctor here. Highly recommended and Trish the aesthetics girl is outstanding in her suggestions and guidance. Been with them for over two years and will never leave. Trish is honest and always returns calls ASAP."
- K.P. /
Yelp /
Nov 08, 2019
"Dr. Aspacio is an outstanding Dermatologist! Upon entering the building I noticed how beautiful the facility is! Super clean with office staff waiting with smiles to assist me. Very Welcoming and inviting to say the least! Dr. Aspacio was extremely friendly, professional, informative and patient with me. He made me feel comfortable with his knowledge of every question I asked regarding my pending injections.   We proceeded with our discussed plan. With every injection he would explain what was happening plus asking if I was OK!  Very Very patient man! Upon completion of my injections he handed me a mirror to review my face where I proceeded to cry with JOY! He is an artist who made me feel overjoyed with my newer fresh appearance!!! He even got a tissue to wipe one of my dripping tears! Who does that? A kind, compassionate Dr who knows his stuff, that's WHO!   The next day I received a call from the officer manager Zina who was checking in on me. Her phone call made me well up again. Her genuine concern for me is heartfelt.  She added such a personal touch to this visit. Thank you Dr. Aspacio /Zina for an EXCELLENT EXPERIENCE!"
- M.S. /
Yelp /
Nov 08, 2019
"This is a great place to go for a skin checkup, or if you have different Dermatological needs(botox, plastic surgery, etc). The staff was very helpful, even though I was late they adjusted the schedule for me, which I appreciated. They're very friendly and knowledgeable, I'll give them an extra 🌟🌟🌟🌟🌟 If you ride the buses, the SX takes you right to their doorstep."
- D.J. /
Google /
Oct 18, 2019
Previous
Next
Hives are caused by a number of factors. A single episode of hives is usually due to a virus or infection. These single episodes generally dissipate between a couple days to a few weeks. In other situations, hives can be caused by an allergic reaction from medications, insect bites/stings, nuts, and certain fabrics, and many other things. Stress and anxiety can also create a flare up in some patients. While these can be easily treated, a separate form of hives (known as physical urticaria) is a different story. Some of the causes of physical urticarias include but are not limited to: exercise, pressure, cold, heat, sunlight, and dermatographism. Dr. Aspacio will conduct a thorough skin analysis to understand what is causing the outbreak of hives, so then treatment and protocols can be provided to prevent additional outbreaks.
Symptoms can last anywhere from minutes to months, or even years.
While they may resemble bug bites, hives are different in several ways:
Hives can appear on any area of the body
Hives can change shape, move around, disappear, and reappear over short periods of time
The red or skin-colored "wheals" with clear edges can appear suddenly and go away quickly
Pressing into the center of a red hive makes it turn white (blanching)
Treatment for hives is generally through the use of a non-drowsy antihistamine, but also includes other medications that prevent irritation and swelling. These medications are taken for both chronic urticarias and brief episodes by preventing hives from forming. chronic idiopathic urticaria (CIU), is a type of hives that lasts for months and possibly years. This more serious form of hives is treated with antihistamines and omalizumab, an injectable humanized antibody, which helps reduce sensitivity to allergens and irritants.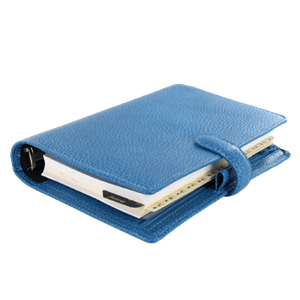 Take Control of Your Hives
Regardless of the cause of your skin condition, hives can be uncomfortable, concerning, and embarrassing. If you are experiencing symptoms of urticaria, or already have an issue with outbreaks, it is a good idea to find out what is causing them. If you are willing to find the cause of your hives and get the treatment you need, reach out to Summerlin Dermatology and schedule an appointment so that you can get your hives under control.
Related Procedures