At Summerlin Dermatology, we see all kinds of skin conditions every day. We have experience in diagnosing and treating acne in every ethnic group and at any age. Acne is a skin condition in teens and adults that cause pores in the skin to become clogged and appears in the form of blackheads, whiteheads, and lumps under the skin called nodules. While acne is a common affliction among teenagers, it can show up in infancy to your elder years. Nearly 60 million people each year are affected by acne. While many cases are mild and can be controlled with medication and a consistent at-home cleansing regimen, many individuals have it so severely that scarring occurs.
Acne generally is a mix of pimples, whiteheads, blackheads, small cysts, and other red, itchy, and inflamed areas on the skin. Caused by a combination of clogged pores, dead skin cells, and bacteria, acne can appear on the face and body. To return the skin to a healthy, glowing appearance, board-certified dermatologist Dr. Reuel Aspacio at Summerlin Dermatology in Las Vegas, NV offers numerous treatment options ranging from custom at-home cleansing systems, medications, or laser treatments. He may also suggest just the right combination of treatments designed for your skin care needs.
Acne Reviews
"I decided to go to a dermatologist to get my acne under control. The facility is quite nice and clean and comfortable. The staff up front were very polite and extremely nice, so I don't know why the fuss over customer service. They took care of me on a timely manner, got my paperwork filled out and paid my co-pay. Even though their phones were ringing constantly the lady up front was extremely kind and professional. I waited for 10 mins tops and then was called back. The assistant helping the doc was very personable and not rushed at all when asking me basic questions. The doc came in evaluated my skin and set me up with a skin regiment, telling me exactly what to to and what to expect. I liked the fact that he was straight forward and to the point. I also liked the fact that he told me that it will get worse before it starts getting better and by week two it will be at its worse, basically preparing me for it so that I don't stop the routine when this happens, because knowing myself I would. I go back in six weeks and am excited to see the results"
- M.L. /
Yelp /
Mar 19, 2016
"Today, i visited SUMMERLIN DERMATOLOGY, the front desk reps was nice, fast, very efficient, Dr Reuel nurse very nice n fill out my paper work, very professional, i waited a little bit longer than usually, he was very bussy, had many patient's, when Dr Reuel came in, was very pleasant, very nice, he took his time with me, is always a great experience, im his patient for the past 10 years n he take good care of me, for medical or cosmetic appoinments n TRISH HOFFMAN, she is a sweetheart, wonderful person, very caring, have always the best advice, she is always in good mood, i recommend highly this place, years ago my son had  acne on his face, n Dr Reuel saw him n took care, gave him the right prescription that was 10 years ago, since then ,he's face is clear,"
- C.W. /
Yelp /
Sep 08, 2016
"Words can't express the happiness I feel after receiving treatment from Alice!! I had a bad acne problem and was on medication for months. My skin cleared up pretty well then after a month off the medication I broke out worse than before. I looked up different dermatologist and decided to go to Summerlin Dermatology because of all the good reviews. My first experience with the front was okay not the best, insurance got confused and I got over charged but I called and they fixed it for me right away gave me the credit and told me I was all set to go. Then I met Alice she had the biggest smile and made me feel so comfortable talking about my skin problems which I felt really embarrassed about. I was able to get Accutane which was something I wanted going into this appointment. Her and her team basically did everything for me all I had to do was get my blood work done 3-5 days before my appointment and I had to answer a few questions, let her know I how I was doing anything different going on the normal stuff then an hour later I was able to pick up the next month prescription . Alice is the only person I'm going to trust with my skin we went on a 6 month journey together and we came out knowing a little bit about each other just building a bond you would want with any doctor. My skin looks brand new and I couldn't be any happier!"
- B.M. /
Yelp /
Jul 24, 2016
"I went to Dr. Aspacio last week for my ongoing acne issue and he was very helpful.  After reading some bad reviews I was very nervous that he would disappoint but I was very satisfied with the service I received.  The office was very nice and clean, and only 5 minutes from my apartment.  I got an appointment 4 days after I called which was shocking because back in Ohio it usually takes about a month to get an appointment to see a derm.  After he wrote me a couple prescriptions, a nurse came into the room and gave me some great advice on some different products I could use, such as the Clarisonic face brush.  I'm so glad I decided to go to him rather than listen to some of these bad reviews.  I will definitely recommend Dr.Aspacio to anyone looking for a dermatologist and I plan on making another appointment very soon!"
- S.E. /
Yelp /
Sep 13, 2012
"I am what you could call "good for business." As a professional makeup artist with chronic cystic acne spanning more than a decade, I am both knowledgeable about the available treatments and very involved in my own skin care routine. I (nearly) spare no expense when it comes to my face, and will routinely opt for the best possible care available. Aside from the emotional consequences of suffering with such horrific acne, there is my professional appearance as a beauty pro to consider. That is what Dr. Aspacio provides- of course, with his pal Trish. I've been a patient of Summerlin Dermatology since before Dr. Aspacio started gracefully going gray. He's seen me multiple times before I finally caved and went on Accutane- twice. He's watched me bawl my eyes out over frustration with my skin. I am on a first-name basis with the front desk and can nearly always secure a same-day appointment for emergencies. It's been a long time coming, but since I started seeing Dr. A more than half a decade ago, my skin has finally cleared up for the most part. He's had me on everything from spironolactone to Retin A to Obagi, I've gotten chemical peels from his in-house aesthetician, had him perform a series of DermaRoller treatments. He's given me cortisone shots, helped me out with some emergency scripts, called me out when I was being over zealous, and I've left his office more than once with Bandaids on my face as he tirelessly waged war against my helpless skin. I finally have a regimen now that keeps my face clear for the most part. Only once in a blue moon do I have to pop in for a quick emergency shot to dissolve a cyst. Trish emails me once in a while to see how I'm doing. But I'm certain that before this decade is through, I'll be back in his chair to wage war on a different kind of problem- wrinkles. Dr. Aspacio, if you ever read this, thanks for hanging in there with me! Going into your office is bittersweet- I"m obviously in there for some kind of crisis, but at least I know I'm in good company."
- A.C. /
Yelp /
Nov 11, 2013
Previous
Next
Acne can occur in people of all races, ages, and genders. Whether the cause is hormonal, stress, genetics, cosmetics, irritation, or environmental, the net effect is an inflamed and clogged hair follicle. Acne may just be a whitehead or a blackhead. When infected and inflamed, acne can be pustular, nodular, and even cystic. While there are dozens of treatments available for acne, it might require something more powerful than a store-bought or homemade remedy to manage severe outbreaks. Aggressive treatment may minimize the risks of scarring and discoloration.
Breakouts and blemishes are visually distressing and often a painful skin condition characterized by pimples and cysts. In mild cases, acne can involve little more than a handful of pimples scattered around the body. In more extreme cases, the entire face, back, or chest can become covered with clogged pores, blackheads, and cysts. If left untreated, scars, pitting, and/or discoloration may happen.
Acne symptoms and severity vary in conjunction with the type of acne you have on your skin. Blemishes are a common, obvious symptom of acne that appears in many distinct forms, such as blackheads, whiteheads, cysts, pustules, papules, and nodules. Each kind of blemish ranges from mild to severe and will need to be treated accordingly. Studies have shown that acne can also create emotional distress like low self-esteem and depression. Other symptoms associated with acne are dark spots on the skin, pitting, and permanent scars. Dr. Aspacio can gauge the seriousness of your acne problem, and we can recommend the best treatments for your skin condition.
Research shows that over-the-counter medications do not treat severe acne effectively. Summerlin Dermatology offers numerous treatment options to control and manage acne symptoms. For milder cases of acne, prescription medications such as topical solutions and creams that contain sulfur, retinoids, salicylic acid, and benzoyl peroxide can help. There are also oral antibiotics, such as doxycycline, minocycline, or tetracycline that are effective to use. In addition to topical and oral prescriptions, laser treatments have proven to be effective. Not only can a laser treatment help to deep clean and attack dead skin cells under the dermal layer, it can also reduce redness and other pigmentation issues associated with acne. Chemical peels can strip away and deep clean the outer layer of the skin.
Although acne can be a complicated and annoying skin condition to treat, we do our best to offer several options for your treatment plan. We have physician-supervised chemical peels for mild to moderate acne. Microdermabrasion and blue light therapy sessions are available for mild acne. To maintain and prevent outbreaks, we have a wide variety of at-home products to protect you against flare-ups and soothe inflamed skin. We understand your desire for clear skin, and we're standing by to help.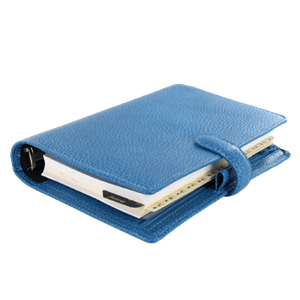 The ideal acne treatment is one with long-lasting results. To this end, we offer diverse treatment options in conjunction with or without medical therapy. Everyone reacts differently to prescription medications, topical creams, and skin treatments. This is why we have to offer so many services and products for acne to accommodate the needs of all our patients. Your treatment will be designed especially for you. For acne management and prevention, simply call us today at Summerlin Dermatology. We will be happy to help.
Related Procedures