Dr. Reuel Aspacio and his team of certified medical professionals at Summerlin Dermatology encounter a gamut of benign skin growths on a daily basis. Skin tags are flesh-colored lesions typically seen on the neck, the armpits, below the breasts, and even the groin. These are usually asymptomatic. However, some patients find them itchy or irritating.
These flesh-colored skin growths (also known as acrochordon) are harmless and may range from a pinhead-sized bump to the size of a pencil eraser. While skin tags do not require medical treatment, you may want skin tags removed if they create irritation when they rub against clothing. You may also consider having a skin tag removed if it's in a visible location, like your eyelid or another area of your face. Evaluation by a skilled dermatologist such as Dr. Aspacio may ease your anxiety about these lesions. If you are seeking a cosmetically elegant result as a treatment option for skin growths, lesions, skin tags or seborrheic keratosis in the Las Vegas, NV area, schedule an appointment at Summerlin Dermatology.
Reviews
"I love the service and the doctors and staff were all nice and respectful. Thank you Dr Alice for taking care of me and the kindness and respect. And also thank you Dr Aspacio and Dr Eriko. And last but not least thank you Jose for everything."
- B.C. /
Google /
Nov 28, 2019
"Amazing staff, and easy to find."
- M.B. /
Google /
Nov 24, 2019
"Perfect results from the doctor here. Highly recommended and Trish the aesthetics girl is outstanding in her suggestions and guidance. Been with them for over two years and will never leave. Trish is honest and always returns calls ASAP."
- K.P. /
Yelp /
Nov 08, 2019
"Dr. Aspacio is an outstanding Dermatologist! Upon entering the building I noticed how beautiful the facility is! Super clean with office staff waiting with smiles to assist me. Very Welcoming and inviting to say the least! Dr. Aspacio was extremely friendly, professional, informative and patient with me. He made me feel comfortable with his knowledge of every question I asked regarding my pending injections.   We proceeded with our discussed plan. With every injection he would explain what was happening plus asking if I was OK!  Very Very patient man! Upon completion of my injections he handed me a mirror to review my face where I proceeded to cry with JOY! He is an artist who made me feel overjoyed with my newer fresh appearance!!! He even got a tissue to wipe one of my dripping tears! Who does that? A kind, compassionate Dr who knows his stuff, that's WHO!   The next day I received a call from the officer manager Zina who was checking in on me. Her phone call made me well up again. Her genuine concern for me is heartfelt.  She added such a personal touch to this visit. Thank you Dr. Aspacio /Zina for an EXCELLENT EXPERIENCE!"
- M.S. /
Yelp /
Nov 08, 2019
"This is a great place to go for a skin checkup, or if you have different Dermatological needs(botox, plastic surgery, etc). The staff was very helpful, even though I was late they adjusted the schedule for me, which I appreciated. They're very friendly and knowledgeable, I'll give them an extra 🌟🌟🌟🌟🌟 If you ride the buses, the SX takes you right to their doorstep."
- D.J. /
Google /
Oct 18, 2019
Previous
Next
Skin tags are so common that it is reported many adults have at least one. Skin tags typically develop from the friction of skin rubbing against clothing or other skin. They most commonly form in the armpits, on the chest, neck, eyelids, and in the folds of the groin. In women, skin tags may also develop beneath the breasts. You may develop skin tags more often if you are overweight or as you age. In addition, hormone elevations during pregnancy can also cause an increase in the formation of skin tags.
A skin tag is either flesh colored or brown. They can vary in size from as small as 1mm to around the size of a grape. The growth may be smooth or wrinkled, and most are attached to the skin by a small stalk. Skin tags do not cause pain and they are not contagious. If the skin tag gets twisted and cut off from the blood supply, it may turn red or black.
Skin tags often do not need treatment, but you may want one or a group of them removed. Skin tags can get caught in jewelry or clothing, which can cause irritation, redness, and sometimes bleeding. You may also want to eliminate them for cosmetic reasons (if it is on your face or another visible area). To remove a skin tag, Dr. Aspacio may perform a surface layer surgical excision; other treatment options include destruction by electrocautery, cryotherapy, or laser.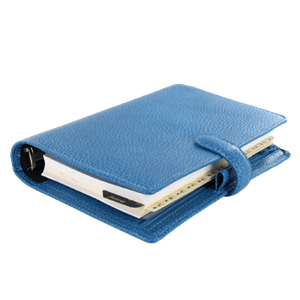 Safe and Effective Removals
If you have skin tags that are irritating or unattractive, Dr. Aspacio can assess and remove them for medical and cosmetic reasons. There are a number of treatment options for skin tag removal that Dr. Aspacio can discuss with you before creating your customized treatment plan. Summerlin Dermatology invites you to contact our Las Vegas, NV office to schedule a consultation for skin tag removal.
Related Procedures