Dr. Reuel Aspacio and his team of certified medical professionals at Summerlin Dermatology encounter a gamut of benign skin growths on a daily basis. Skin tags are flesh-colored lesions typically seen on the neck, the armpits, below the breasts, and even the groin. These are usually asymptomatic. However, some patients find them itchy or irritating.
These flesh-colored skin growths (also known as acrochordon) are harmless and may range from a pinhead-sized bump to the size of a pencil eraser. While skin tags do not require medical treatment, you may want skin tags removed if they create irritation when they rub against clothing. You may also consider having a skin tag removed if it's in a visible location, like your eyelid or another area of your face. Evaluation by a skilled dermatologist such as Dr. Aspacio may ease your anxiety about these lesions. If you are seeking a cosmetically elegant result as a treatment option for skin growths, lesions, skin tags or seborrheic keratosis in the Las Vegas, NV area, schedule an appointment at Summerlin Dermatology.
Reviews
"Dr. Aspacio has been terrific in treating my pre-cancerous skin condition."
- R.K. /
Google /
Feb 09, 2020
"I have been a client of Summerlin Dermatology for a number of years now and feel at home every time I walk through the door.  Whether it is a facial with Pamela or a cosmetic procedure with Trish and Dr. Aspacio, I never feel uncomfortable.  They take the time to explain my options, answer ALL of my questions and provide advice.  I look forward to every visit."
- D.B. /
Yelp /
May 05, 2020
"Summerlin Dermatology is hands down the best in Las Vegas for all your skincare and cosmetic needs. Dr. Aspacio has an excellent bedside manner and takes a conservative approach for a natural look. His staff has always been friendly, professional, and knowledgeable in all that they do. I moved out of state two years ago and still fly in once a quarter for all my needs. No one compares to them!"
- K.R. /
Yelp /
May 05, 2020
"Thank you for taking such good care of my daughter when she needed to be seen. My family thanks you very much. Your willingness to help her goes a long way. This type of business model will get you patients for life!"
- M.D. /
Facebook /
Apr 17, 2020
"I've been coming to see Dr. Aspacio for over 10 years. I wouldn't dream of going anywhere else.  Whether it's   for medical or for cosmetic he is the best!  The front staff is always welcoming and accommodating. They always make me feel like I'm part of their family. Another huge plus is the office is extremely clean and during this time especially you really notice how clean there office really is. Best Derm in town!  Thank you Dr. Aspacio for taking care of me and my skin for the past 10 years!"
- R.L. /
Yelp /
Apr 16, 2020
Previous
Next
Skin tags are so common that it is reported many adults have at least one. Skin tags typically develop from the friction of skin rubbing against clothing or other skin. They most commonly form in the armpits, on the chest, neck, eyelids, and in the folds of the groin. In women, skin tags may also develop beneath the breasts. You may develop skin tags more often if you are overweight or as you age. In addition, hormone elevations during pregnancy can also cause an increase in the formation of skin tags.
Skin Tags Presenting Symptoms
A skin tag is either flesh colored or brown. They can vary in size from as small as 1mm to around the size of a grape. The growth may be smooth or wrinkled, and most are attached to the skin by a small stalk. Skin tags do not cause pain and they are not contagious. If the skin tag gets twisted and cut off from the blood supply, it may turn red or black.
Skin Tags Treatment Options
Skin tags often do not need treatment, but you may want one or a group of them removed. Skin tags can get caught in jewelry or clothing, which can cause irritation, redness, and sometimes bleeding. You may also want to eliminate them for cosmetic reasons (if it is on your face or another visible area). To remove a skin tag, Dr. Aspacio may perform a surface layer surgical excision; other treatment options include destruction by electrocautery, cryotherapy, or laser.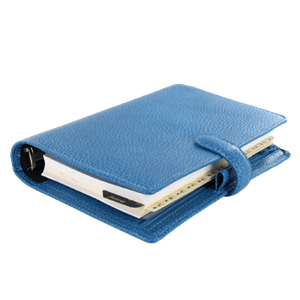 Safe and Effective Removals
If you have skin tags that are irritating or unattractive, Dr. Aspacio can assess and remove them for medical and cosmetic reasons. There are a number of treatment options for skin tag removal that Dr. Aspacio can discuss with you before creating your customized treatment plan. Summerlin Dermatology invites you to contact our Las Vegas, NV office to schedule a consultation for skin tag removal.
Related Procedures