Not only are most cysts painful and embarrassing when visible for everyone to see, they are nearly impossible to treat at home without the help of a doctor. Cysts show up on the skin as lumps under the skin anywhere on the body (and in most cases, they are harmless and noncancerous). There are no standard sizes or shapes of cysts, but they can be felt under the skin and can range in shape and color. At Summerlin Dermatology, we advise anyone with a cyst to have it checked out, especially if the cyst is troublesome, interfering with daily activities, hot to the touch, and/or full of infection.
Abscessed cysts can be treated or managed a number of ways. Our board-certified dermatologist, Dr. Reuel Aspacio, can provide you with the right treatment to get your cystic symptoms under control. He can diagnose your skin condition and create a treatment plan based on his findings and your medical history. Some cysts can be managed (not cured) through topical and oral medications (antibiotic, immunosuppressive, and hormonal therapies) and some at-home remedies to use as prevention for future cysts. Most of the time, cysts need a surgical intervention (to remove the sac where the infection is collecting) to heal the skin. Dr. Aspacio may also recommend the cyst be sent to a laboratory for testing (biopsy) to have it screened to make sure it is benign. Your tailored treatment plan to treat a painful, swollen cyst is waiting for you at Summerlin Dermatology.
Hidradenitis Suppurativa (HS)
We also treat a chronic condition marked by cyst-like or boil-like bumps in the underarm folds, under the breasts, or in the creases of the groin called hidradenitis suppurativa (HS). HS lesions are typically painful with a foul-smelling discharge. When HS flares up, it affects daily activities because it is so sensitive to touch. Wearing clothing or sitting may become difficult as the HS may burn or cause tremendous pain during even the slightest contact. Long-standing HS results in scarring. HS is more common in women, overweight patients, and smokers. Although chronic and sometimes requires surgical intervention, HS is initially managed medically.
Reviews
"Love Alice when shes able to help me. They also give samples of barious brands that have been AMAZING on my skin"
- A.K. /
Google /
Oct 19, 2018
"Excellent care and competent staff."
- C.C. /
Google /
Oct 14, 2018
"Can't say enough great things about Trish and Dr. Aspacio!  They are a really great team and Trish is seriously hilarious.  They see you timely and can get you in quick for aesthetic/cosmetic.  Love Trish's honesty about any skin care regimen questions.  Her face is immaculate so I would absolutely take her advice and then some!  ;). Really great practice, great customer service and a wonderful experience all around!"
- S.C. /
Yelp /
Oct 02, 2018
"Before beginning this review, I took time to read several of the reviews posted.  A very mixed bag of issues and emotions.  Well, here is why I gave this group of working professionals a "5 STAR" rating. I was referred to Summerlin Dermatology by my so called medical PCP.  I had concern about a mole like growth on my back which appeared to  be getting larger.  I was concerned it could be cancerous.  I received a call from Summerlin Dermatology on 9/26/2018 regarding this referral.  It seemed they had a cancellation for that day and asked if this was convenient for me.  Yep.  Sure was.  However, I told the young lady on the phone, Daisy, I didn't want to sit there filling out new patient paperwork.  She explained their website with the on-line forms was down at the time and offered to email me the forms to complete before I arrived.  She was so upbeat and professional. When I arrived for my appointment (with my completed paperwork) I was greeted by, not one, but two front office staffers, Jose and Desiree.  They were professional with a smile.  Again, upbeat.  I signed in and waited about 10-15 minutes before I was taken into the examining room.  During my wait time I had the opportunity to chat with each of these individuals.  Very professional, yet not "starchy" if you know what I mean.  Real people with a job to do the best they can. I met with Dr. Aspacio and his assistant.  I felt at ease with both.  I told the doctor why I was there. Doctor Aspacio examined the mole growth. Then asked me for my cell phone.  He took a picture of this mole on my back.  It was not easy for me to see since it was on my back. He showed me the picture and explained that it was typical of getting older.  Such moles are common at "our age".  I laughed.  He even showed me a couple of areas where he has developed similar moles.  He made me feel at ease.  I was sooo relieved.   I have lived in Las Vegas for 43 years.  I am 67 years old with Medicare insurance.  If you want to experience REALLY BAD medical treatment just wait until you become a senior and on Medicare!  I thank heaven that Summerlin Dermatology was an outside referral and NOT part of my primary care network!!  I haven't seen my PCP in 2 years!  All I see are PAC's or a Nurse Practitioner!  Summerlin Dermatology, in my experience/opinion, is only 1 of 3 local medical facilities with whom I would consider professional, to the point and personable.   I would recommend them highly!!!"
- L.H. /
Yelp /
Sep 27, 2018
"Very knowledgeable professional and detailed.  The staff is very attentive and the doctor was incredibly informative taking the time to make sure I understood the procedure. When the results came in he recommended a plastic surgeon to do the surgery.  I really felt very confident in the diagnosis and appreciated everyone's help."
- S.S. /
Yelp /
Sep 20, 2018
Previous
Next
A cyst does not develop for no reason, and there are several factors that can cause a cyst to form, such as:
A clogged pore or oil gland
An infected hair follicle
A serious skin infection (like a proprionibacterium acnes bacterial infection)
A major illness
A trauma to the skin
A hormonal imbalance
A growth around a foreign object in the skin (a piercing)
A genetic predisposition to cyst growth
A medication reaction
An environmental factor irritating the skin
Symptoms associated with a cyst vary depending on its the size and location. In most cases, cysts are detected by an abnormal lump beneath the skin. Some lumps may be hot and painful, especially if they become inflamed or rupture. Other cysts may be visible but present no pain for signs of infection. You may also feel the skin near the cyst harden over time.
Larger cysts can have specific symptoms of other health issues or conditions like shifting of organs, physical disfigurement, or emotional distress. Small cysts, which are the most common type, often do not have symptoms or any indication of ongoing growth.
The good news is that almost all types of cysts can be effectively treated once a proper diagnosis has been established. Don't try to remove a cyst at home because it will most likely lead to a painfully inflamed infection.
Seeing a board-certified dermatologist to remove your cyst is the best course of action. While some patients opt for draining the lump under the skin, it will not prevent the cyst from coming back. The cyst is made up of a sac under the skin. In the sac, the cyst may abscess and collect fluid and pus. Surgical removal of the sac will prevent the cyst from abscessing again.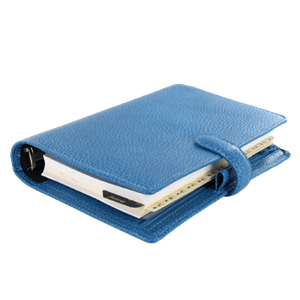 Should you find yourself with abscessed cyst and would like to receive treatment, we urge you to call Summerlin Dermatology to schedule an appointment. A physical exam will be provided and a treatment plan will be recommended and carried out by our board-certified dermatologist. No matter where the cyst is located or how big it is, we understand that seeing a dermatologist or any doctor for this condition may cause unnecessary anxiety. We encourage you, anxious about a growth beneath your skin or not, to seek answers during a consultation at our Las Vegas, NV facility with Dr. Aspacio.
Related Procedures